A Bit of Creepy Lore and Audiobook News
In celebration of Halloween, I thought it would be fun to share some creepy folklore tidbits. These are actually posts I shared on Facebook over at Crossroad Reviews when I was a featured author for a week, but I thought it would be fun to share here too.
Mara
Mara (sometimes spelled Mare and is where the word "nightmare" comes from) is a Scandinavian hag that sits on the chest of sleeping victims, stealing their energy that both suffocates and paralyzes them.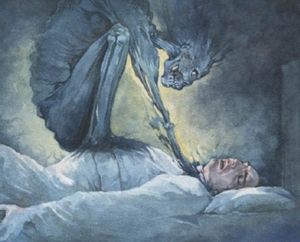 It's not certain where a Mara comes from. One belief is that they are the souls of deceased unmarried women who are searching for warmth and intimacy from the living.
Protection from a Mara involves filling a psalm book with cow hair and putting it in the window. Or scattering flax seeds around your bed. In both cases, the Mara will stop to count the individual strands of hair or each seed, not leaving her time to cause any harm.
Corpse Medicine
"Corpse medicine" was an old English form of healing that involved human flesh (disturbingly called "cranium moss" for some reason), human fat, and human blood.
These ingredients could be used to create a salve to heal an injured soldier, but only if the weapon that had injured them was also treated with the salve (a form of sympathetic magic). Since such ingredients were usually harvested from corpses, it's how it became known as corpse medicine.
Hazel and Holly Audiobook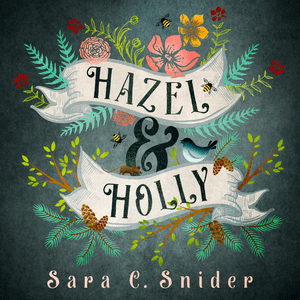 In other news, the audiobook for Hazel and Holly is done! Official publication date is November 2 (All Soul's Day hehe), but it will probably take a bit longer than that before the audiobook shows up in stores.
Siobhan Waring is the narrator, and I love her performance so much. She put a lot of care into the narration and it really enhances the listening experience!
I hope your autumn is crisp and filled with moonlight, and that you have a wonderfully creepy Halloween wherever you are!
Mara artwork via Imgur