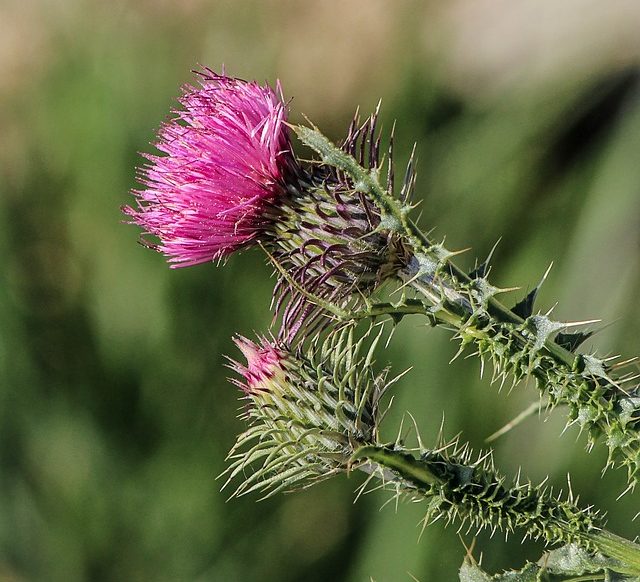 A to Z Herbarium: Thistle
Strength, Protection, Healing, Exorcism, Hex-Breaking
When grown in the garden, thistles protect against thieves. When grown in a pot on the doorstep, they protect against evil. Throw thistle onto a fire to protect the house from lightning. Carrying a thistle blossom will protect the bearer. Carrying any part of the thistle will provide energy and strength, and stave off melancholy. Men who carry thistles will apparently become better lovers.
If a spell has been cast against you, wear a shirt made of thistle fibers to break it. Hex-breaking poppets are stuffed with thistles. When strewn in the home, thistles will exorcise evil.
The Anglo Saxons believed that if a man hung milk thistle around his neck, then all the snakes around him would begin fighting.
Milk thistle seeds are believed to be beneficial for the liver, and have been used to treat liver ailments such as jaundice, hepatitis, and cirrhosis, particularly in Germany since the nineteenth century. The heads of the thistle were once boiled and eaten like an artichoke.
Blessed thistle (or holy thistle), has been used since the Middle Ages as a digestive stimulant, purifying tonic, and eaten as a vegetable. It's also been used to help nursing mothers, as its believed to increase milk production. Blessed thistle acts as an emmenagogue (stimulates blood flow in the pelvic region and uterus), and can help with menstruation problems in women. However, for this reason, pregnant women should not use it.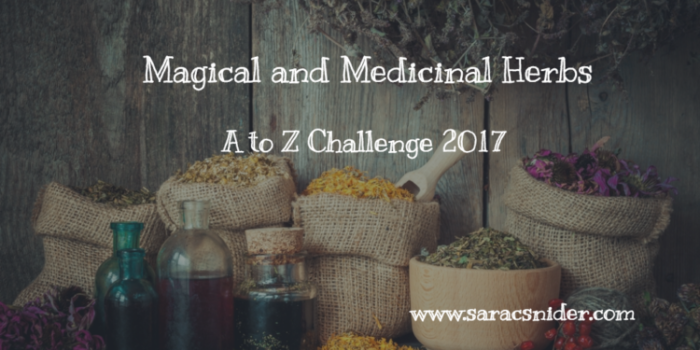 Sources:
Cunningham's Encylopedia of Magical Herbs, Scott Cunningham, 2016, Llewellyn Publications