Happy Halloween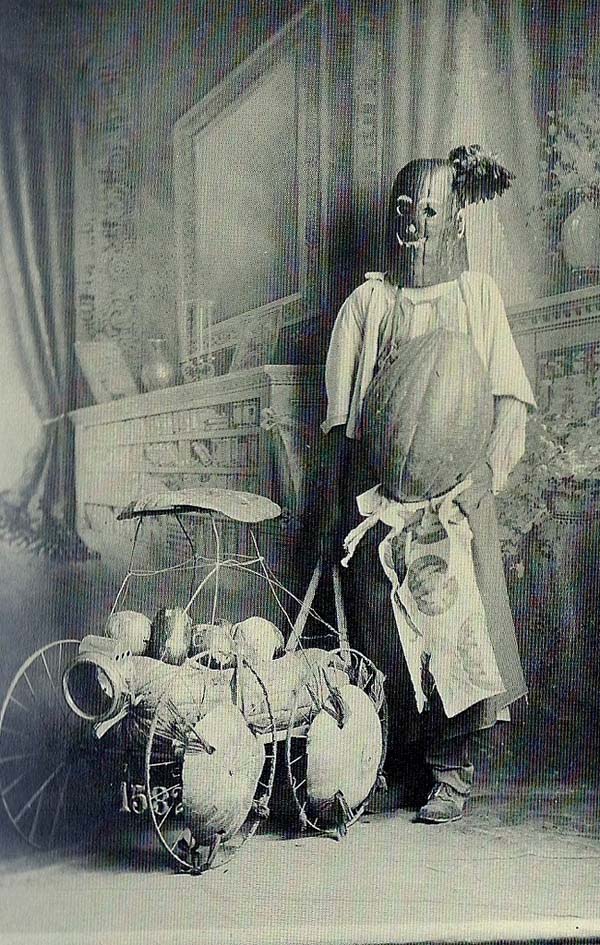 If I'd been on the ball, I might have come up with a cool post for Halloween. As it is, you'll have to settle for a picture of a creepy Victorian Halloween costume. If you click on it, you'll be taken to website with more Victorian creepiness. You're welcome. Oh, and I made a Pinterest Halloween board too, for funsies. I'd post a widget of it for a nice collage effect, but Pinterest doesn't want to behave, and I can't get it to work. So it'll be an old fashioned link instead. If you want to check it out, you can do so here.
I hope you have a wonderfully cozy, and appropriately creepy, Halloween!
P.S. What do you think is in that carriage he's pushing… ?