Headaches and Box-Climbing Cats
Greetings from Stockholm's finest Hidey Hole!
Also known as my apartment that is currently going through "changes." Which is my creepy and perhaps inappropriate way of saying we're renovating. Given that we're hoping to move sooner rather than later, we figured it was high time to fix the apartment's problems that we've been putting off for basically forever. Mostly some smaller jobs here and there, but the more disruptive bits involve repainting the spare room and tearing out the hallway closets and replacing them with new closets that have decidedly less '60s retro flare.
So everything from those two places (and you wouldn't believe how much crap one can accumulate in a series of narrow closets from the '60s and a spare room that doubles more often than not as a storage shed) had to be removed and either thrown out or packed into boxes and then strategically stacked in our living room. I'm not a fan of the outcome, but the cats seem pleased to have a stairway just for them that takes them all the way to the ceiling. You're welcome, cats!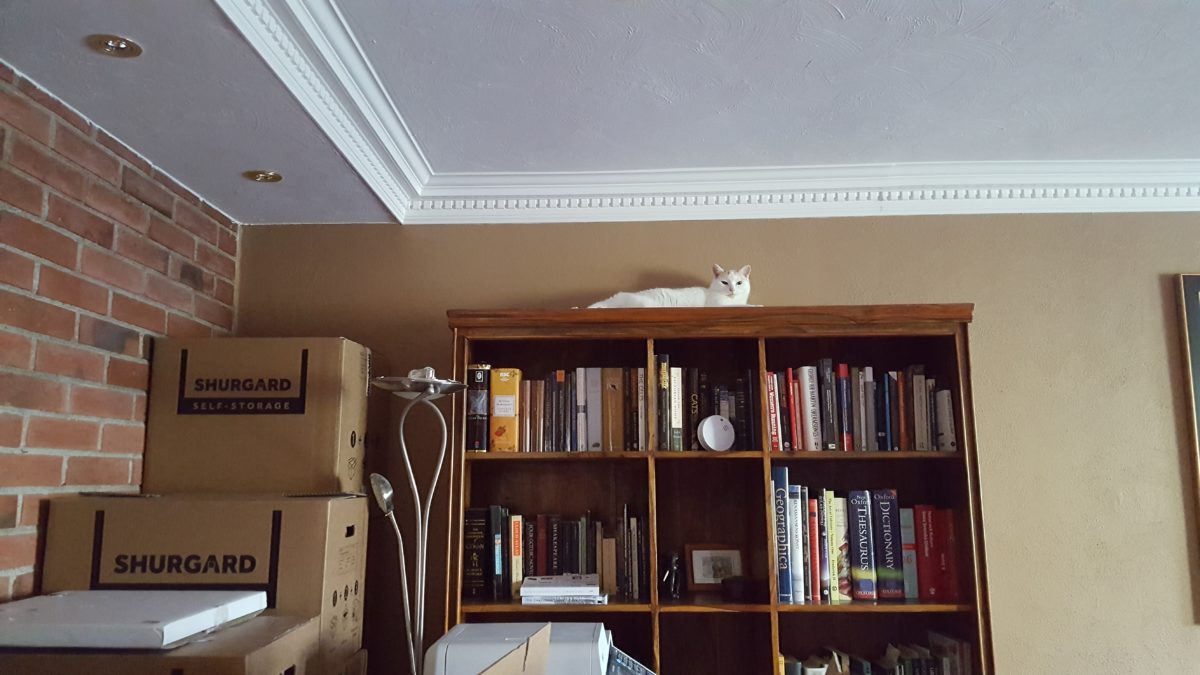 Perhaps what I'm really trying to say is I haven't had the mental wherewithal to blog. I'm sorry!
In other news, spring decided to GTFO and we went straight into summer. My annual hot weather whining has commenced well ahead of schedule. Luckily, we managed to get into Stockholm to see the cherry blossoms in Kungsträdgården back when it was still spring and the sun hadn't yet decided to aggro and melt everyone's faces. The blossoms were lovely. Also, we got ice cream, which may or may not have been the actual highlight of that particular outing.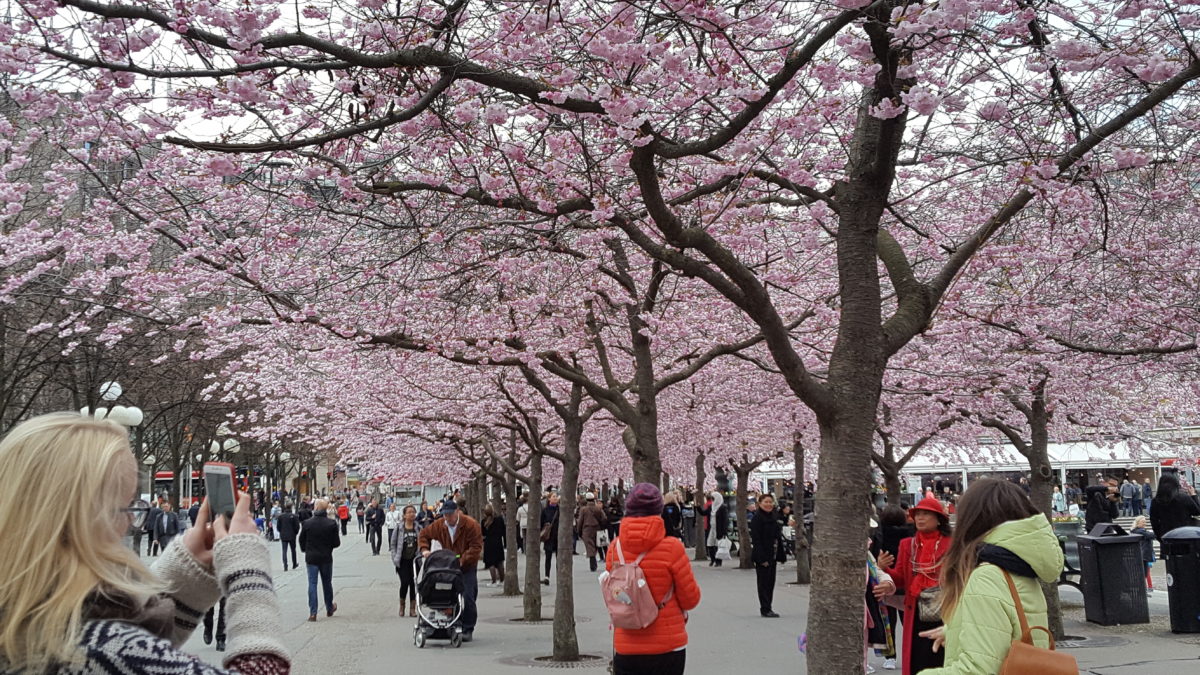 Hazel and Holly
And in other news that actually matters, Hazel and Holly is coming along, albeit slowly. The most exciting bit (well, I think it's exciting, but I'm a major doofus) is that I've formatted it for print myself! Woohoo! I had great fun doing it, even though it's a pretty steep learning curve. But once you get the hang of it, it's downright delightful. And, as a bonus, it doesn't look like crap. At least I don't think so, what do you think?
Also, I think I've mostly nailed down the blurb. It's largely gotten a thumbs-up from my writing group, but might still be in need of minor tweaks. I'll go ahead and post it here:
Nestled within an enchanted forest is the Grove, a community where witches and warlocks practice natural magic, brew mystical potions, and lock their cellars against beer thieving gnomes. Life is quiet and uneventful. Well, except when Hazel's long-lost father uses necromancy to trap her dead mother's soul.
That simply won't do. Necromancy is forbidden in the Grove, and for good reason too. Nobody wants filthy corpses shambling around, mussing up one's garden. Hazel is determined to find her father and undo his treachery.
But despite Hazel's plans of becoming a one-woman army, she can't do everything alone. It's not until wild sister Holly convinces her to leave the house for once and go to a party that Hazel finds a pair of unlikely allies in two bickering warlock brothers.
Together, the four of them go on a journey that takes them out of the Grove and into a world where necromancy reigns and the dead won't respectfully stay in the grave. Hazel will do whatever it takes to stop her father and save her mother's soul. Even if it means turning to necromancy. Even if it means losing her friends. Because they would never help a necromancer. Would they?
Any and all blurb feedback is always welcome!
Hopefully, we'll be ready to publish Hazel and Holly by the end of the year. We are, however, considering hiring a publicist to help make some noise for this one so if we do, that might push back the date a bit more. So right now the official publish date is a big fat "we'll see."
Lastly, here's a picture of Jasper-beast not quite mastering the art of sleeping in a kitty bed, just because.