Interview with Author Jasmine Angell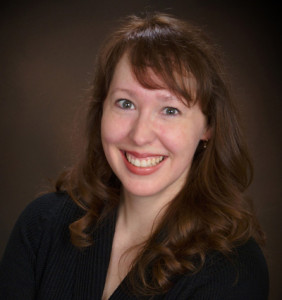 I had the good fortune of bumping into Jasmine Angell when she followed me on Twitter. I headed over to her blog and was intrigued not only by her book, but also her fabulous cake-making ability. I was smitten, and totally delighted when she approached me for an interview. Read on to get acquainted with this fascinating and multi-talented Young Adult Fantasy author.
Tell us a little about yourself. I know you make fantastic cakes, do you have any other interesting talents, hobbies, or quirks?
I knit the hair my dog sheds into sweaters…just kidding.  That would be quite the hobby!  But seriously, I love belly dance and have been an avid student for the past five years.  There are many types of belly dance, cabaret being the most widely known, but I'm partial to the lesser known, Tribal Fusion.
Okay, I have to ask, what is Tribal Fusion belly dance?
Tribal Fusion belly dance is a modern form of belly dance that began about 15 years ago in San Francisco and has its origins in American Tribal Style belly dance which utilizes very full, brightly-colored folkloric skirts and flamenco-style hair ornaments.  The "fusion" part of Tribal Fusion incorporates dance elements from other styles of dance including Ballet, Popping, Flamenco, Modern dance, Hip Hop, Breakdance, Balinese and many others.  The diversity of Tribal Fusion adds to its allure and is performed internationally by such professional dancers as Rachel Brice and Zoe Jakes, to name only a few.
Very cool.
Let's talk about those cakes for a minute. What made you get into cake-making and, more importantly, do they taste as good as they look?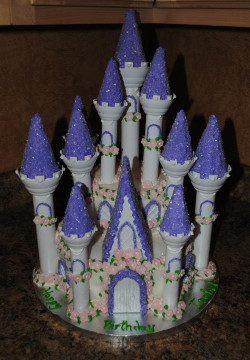 I've always loved making dessert and watching the cake competitions on the Food Network as well as shows like Cake Boss.  In recent years, I've become addicted to looking at photos of sugary creations on Pinterest.  To me, fondant is just 'play doh' for adults so a few years ago I made a simple 9" round decorated with fondant flowers and I was hooked!  For my daughter's birthday, I challenged myself with a Wilton Castle Cake that made me wonder if I'd bit off more than I could chew but was tons of fun!  To celeb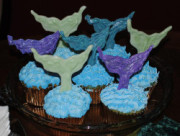 rate the cover of Luminous being completed last spring, I celebrated with a Mermaid Tea and these sugary mermaid tail cupcakes made from candy melts (the blue/green tails represent my character, Ilauria; the light green tails represent my character, Shivan; and the purple tails represent my character, Adante).  My latest creation was a Steampunk cake for a friend's birthday last month.  So far, these cakes haven't disappointed in the taste department because after all, what good is a cake if it doesn't taste as good as it looks?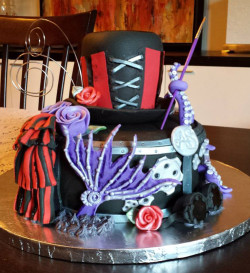 Okay, on to business. Tell us a little about Luminous.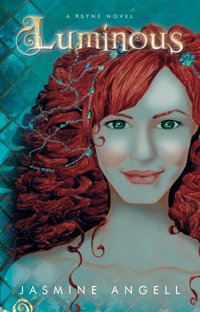 Luminous is the first book in the Psyne Series (pronounced "sign").  It's an adventure about three mermaids who go on a rescue mission to save their missing sisters but what they discover is much more than they bargained for.  The story follows these mermaids as they experience first love, betrayal, loss, the importance of friendship and the true meaning of family.  Most mermaid fiction falls into three categories:  1) The predictable romance novel for adults, 2) Typical YA fare where the teenager learns she's half-mermaid or 3) The classic but tired story of the innocent mermaid who goes inland for the first time and falls in love with a human.  As one reviewer of my book put it, "This novel is a bold re-imagining of the mythological icon…"  My mermaids are thousands of years old and know Earth better than we do.  They are strong, savvy, determined and capable.  They are mermaids for the modern readers of today.  I say you don't have to outgrow your fascination with mermaids and why should you have to?  It's time to get your mermaid on!
What inspired you to write your book? 
When I was a child, someone very important to me went missing and her death was difficult to deal with.  Fantasy is often an extended metaphor for real life and in Luminous, I wanted those missing mermaids to meet a much different end.  It was my way of dealing with the pain of losing someone I loved, the pain I'll always carry with me.
A beautiful sentiment.
What inspired you to become a writer?
Reading stories from a young age was always a magical experience for me.  As soon I learned to write, I loved taking part in creating that magic in my own stories.  Now that I'm an adult, writing connects me to my childhood and to that magic I discovered early on.
What hurdles have you had to overcome to accomplish you dream of becoming a writer? 
The saying, "You are your own worst enemy" has never been more true than with me.  For years, I was paralyzed to write because of my fear of failure and it took many years of fighting against my own doubts and insecurities before I finally overcame them.  I slowly found my confidence and put my inner critic in its place.  It's something a lot of young writers struggle with but my mermaids wouldn't give up on me and I couldn't give up on them and so Luminous and the Psyne series were born.
I can definitely relate.
What do you hope readers will take away from reading your book? 
First of all, I hope they fall in love with mermaids all over again.  Second of all, I hope they feel that, for a short time, they were part of a fantastic world where mermaids really exist, magic and danger wait around every turn and that no matter how enormous the obstacles they face in life are, that they can draw on their inner strength and courage to overcome them like my character, Ilauria does.
In a word, or few, what would a dinner party with your characters be like? 
Salt!  Lots of pitchers of cold saltwater to drink.
In relation, which character would most likely end up drunk and wearing a lampshade on his/her head?
Since my mermaids don't eat food or drink anything except saltwater, this wouldn't apply to them but I wouldn't put it past one of my secondary characters, an Aquarian named Quinn.  He'd definitely be prone to excess.
If Luminous was made into a movie, which song do you think should be on the soundtrack?
Oceans by Evanescence
What is your next project? 
To get Book #2 entitled Prism and Book #3 in the Psyne series into the hands of readers as quickly as possible!  I'm preparing the sequel, Prism, for publication in the spring and I'm in the middle of writing the third installment of the series now.
Anything else you'd like to add?
It's my hope that Luminous brings mermaids off the "literary sidelines" they've been relegated to for far too long and puts them center stage where they belong.  After all, there's much more to fantasy than vampires, werewolves, angels and wizards.  Mermaids need their time in the sun and their time is now!
Before closing, would you like to share with us a favorite excerpt from your book? 
This is one of my favorites because it's all about the magic of discovery:
The breeze sailed through the branches causing the afternoon light to glisten off something shiny and smooth.  The glimmer caught his eye and he approached the thicket with caution.  He quickly dropped to his knees, peering into the bushes.  His eyes adjusted to the dimly lit underbrush and danced across a shiny area of blue-green fish scales.
His breath stuck in his throat as he followed the scales upwards.  They gave way to a narrow waist of milky skin that led to the torso of a woman with long, red curly hair.  He swallowed hard as his eyes took in the woman curled up on her side and the glistening fish tail undeniably a part of her.
The same memory from before of the woman in the ocean flashed across his mind.  The soft glow of her skin contrasted against the water as her black hair streamed behind her.  Her blue eyes sparkled like flaming sapphires and her fish tail swayed beneath her.
Gavin's heart pounded against his chest as he attempted to steady his breathing.  When he shook his head and focused on the woman before him, he couldn't believe he was staring at a living myth right before his very eyes.
In stunned silence, Gavin spread the branches apart and crawled into the thicket, pausing to take in the spectacle of the mermaid before him.
The luxurious flukes of the abundant fish tail were curled beneath the woman's body, pressed into the moist earth and wrapped around her hips.  The delicate blue-green tail reminded him of the showy dorsal fins of Siamese fighting fish.  Smaller fins adorned the sides of her slender hips and the iridescent scales of her tail faded below her navel, giving way to smooth skin that covered the rest of her body.  Her hair obscured her face and her thin arms were folded against her chest with her hands wrapped tightly under her chin.
Hesitantly, he touched the shiny scales of her tail and goose bumps broke out on his arm.
"Oh my God," he whispered.
She was cold to the touch but she was real, as real as he was.
His mouth hung open in disbelief as his mind raced, struggling to process what he saw before him.  The seconds ticked by but only one thought hovered in his mind:  he had to get her out of there and he had to get her somewhere safe.
Thanks so much, Jasmine!
You can get in touch with Jasmine on her author website, which links to her Facebook, Twitter, LinkedIn, and Amazon.com pages: www.jasmineangell.com
Her Email: jangell@jasmineangell.com
Her blog: www.jasmineangell.wordpress.com
Her Goodreads page: http://www.goodreads.com/author/show/7226300.Jasmine_Angell