The Thirteenth Tower Giveaway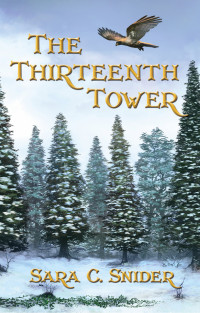 So, I'm going to be doing a series of giveaways on Goodreads. The first one starts today, September 1st, and is for fifteen copies of the paperback version.
This first giveaway ends on Friday the 5th, so get in there if you want a chance to win. If there is enough interest (meaning more than 15 people sign up for the giveaway–yeah I'm a pessimist), then I'll be giving away another 15 copies the following week. As long as interest keeps up, I'll be giving away a maximum of 60 copies of the paperback book throughout the month. Sixty copies!
So spread the word around and hopefully we can make September a month of GIVEAWAY MADNESS!
Because I'm potentially going to be giving away so many copies, I'll be drop-shipping these directly from the printer to save on shipping costs. So, unfortunately, that means they will not be autographed.
HOWEVER…
Because I love anyone who lurks on my blog, if you've signed up for one of the giveaways and would REALLY like your copy to be autographed, then shoot me a mail, or leave a comment here on the blog saying  how awesome your life would be if only I would scribble my name in your very own copy of the book. If you win, I'll send you an autographed version instead.
I'm going to put a limit on these, though (again, shipping). I'll do a maximum of 10 autographed copies. If there is more interest than that, then it will be on a first-come, first-served basis.

If you enter the first contest and don't win, be sure to check back and hopefully there will be another one the following week.
Thank you and good luck!
[button link="https://www.goodreads.com/giveaway/show/109439-the-thirteenth-tower" type="icon" icon="heart"] Enter the third giveaway![/button]