Weird and Wonderful Writing
I was recently tagged by Tasha Duncan-Drake for the Writing Process Blog Hop. I met Tasha during the A to Z Challenge, where she wrote all about vampires. It was really interesting reading about various vampire-type creatures from different cultures, and she's a really lovely gal to boot. Well worth visiting her blog if you get the chance.
Here's how the blog hop goes:
Introduce who referred the blog tour to you
Answer the following 4 questions:

What am I working on?
How does my work differ from others in its genre?
Why do I write what I do?
How does my writing process work?

Introduce the people you're passing this on to (3 – 4 people if possible who will then post a week later).
Let's give it a go.
What am I working on?
The actual stuff
I'm currently working on the sequel to The Thirteenth Tower. Coming up with titles and names is not a strong point of mine, so the sequel is still untitled. The first draft is mostly done, and I'm currently ironing out what's there to make it semi-presentable for a friend of mine who will read through it and give me some feedback. The sequel will hopefully be ready for publication in 2016.
I've recently written a short story called The Forgotten Web, which I was originally planning on submitting to an anthology, but now I'm reconsidering that decision. Mainly because I feel like there's still more to tell, and I'm not sure if I'm doing it justice by putting it out as a standalone story. So I'm seriously considering expanding it and publishing it as a short series. We'll see.
Either way, I've been thinking a lot about trying to write short stories more often, just to get my writing out in the world on a fairly regular basis. I originally had the goal of publishing a novel every two years. I've now supplemented that goal with coming out with some kind of publication every year. I think short stories are the way to go to help me realize that.
The nebulous stuff
In addition to these two projects, I've also been kicking around several ideas. The most recent one is about a creepy archivist who may or may not collect body parts. That idea is still in the "seed" stage. Not sure where it's going yet.
Another idea is a collection of short stories, featuring the misadventures of two characters from The Thirteenth Tower. Each chapter will be a self-contained story, but still be part of a greater story that spans the length of the novel. My biggest problem with this book is I have no idea how to actually write it. (Details.) But it's one that really excites me and so I hope to someday actually pull it off.
How does my work differ from others in its genre?
This is kind of hard to answer, because I just write what I would like to read. I like odd and quirky things, and I like finding a home for some of the weird stuff that crops up in my head and so I put that in my writing.
I don't really believe in good vs. evil. I don't think life is ever so black and white as that, and so I try to stay clear of it in my writing. I think my stories have a tendency to be morally grey, and that's not something you'll always see in fantasy novels.
I love folklore and legends. I'm enamored with the idea of a time when information and stories were passed orally, rather than written as they are now. Both of the theses I wrote for my degree were based around the preservation of information via oral history. I think these interests seep into my writing—particularly The Thirteenth Tower and the upcoming sequel.
It's interests like these that I keep returning to when I write.  I like exploring what it might be like living in closer connection to nature, imagining a world where superstition holds more sway than it does now. I like exploring different ways in which memory is preserved, and how that can affect the world. I like the idea that we are all connected, and exploring the stories that can come from that.
Of course, this is all just premise stuff. None of my stories are about these things specifically, but rather it's the soil from which the stories themselves grow. How much of these ideas come through in the finished product is difficult for me to say. But I'd like to think that they are what help set my stories apart from other fantasy novels, even if only by a little bit.
Why do I write what I do?
There's a passage in The Ocean at the End of the Lane by Neil Gaiman that I'm particularly fond of:
"How can you be happy in this world? You have a hole in your heart. You have a gateway inside you to lands beyond the world you know. They will call you, as you grow. There can never be a time when you forget them, when you are not, in your heart, questing after something you cannot have…"
That quote resonates with me in an almost profound way, mainly because it illustrates so well how I myself have felt. As a child, I always seemed to be dissatisfied with the world we live in. I lived in my imagination and (like the main character in The Ocean) in books. I was constantly imagining different worlds in my mind, creating different realities in which I lived. I often escaped to other people's worlds through books. The fact that Narnia didn't actually exist was, for me, heartbreaking—almost to the point of tears.
In hindsight, it seems obvious that I would later write fantasy stories. Though I've only recently started writing, I have been creating alternate worlds and realities for myself for almost as long as I can remember. The question then, for me, isn't so much "why do I write what I do" but rather, "how could I possibly write anything else?"
How does my writing process work?
If procrastination were a sport, I'd be a world champion.
Writing is still something that intimidates me to some extent. I'm getting better at it, I think—being less intimidated. But writing novels is still a big enough task that makes me feel uneasy. I generally put on blinders and just focus on the story, one page at a time. I give myself word-count goals and try to meet them daily. I'm a slow writer, so these word counts are pretty low compared to some other folks. But I'm getting better, and my daily word goal has doubled from when I started.
I'm a pantser, mostly. I did an outline for The Thirteenth Tower that I pretty much ignored. I tried writing an outline for the sequel, but I honestly couldn't do it. I think it's because I knew less of the story for the sequel than I did for the first one. For the second one, it's been very much a discovery process of writing. I didn't know the story at all until I started writing it. It's kind of scary doing it that way, but also really exciting when it starts coming together.
I take a lot of small breaks when I write. I'll either watch something on TV or fiddle around online. Not great for productivity, but I've found that I need those frequent mind-breaks from the project. Particularly when the going is tough. When things are going well, I can write for hours, forgetting to eat and making myself sick in the process. But other times, I need those little breaks. I need to forget about the story for a few minutes and then look at it again with somewhat refreshed eyes.
Coming up next!
These lovely folks will be continuing the Writing Process Blog Hop next week (July 7 – 13). Be sure to check them out!
Tanya Miranda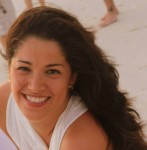 Tanya is a dreamer, writer, intergalactic superhero, and a mother of two little aliens posing as human children. Whenever she's not attending a piano lesson, art class, softball game, soccer match, or jiu-jitsu event, she works on her novels and writes flash fiction and poetry on her blog.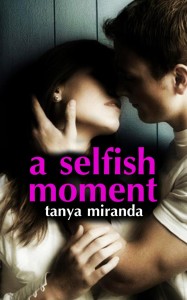 Those tiny extraterrestrial beings wear her out with their extracurricular human activities, but not enough to keep her from running 5Ks a few times per week and attending the occasional boot camp training class. The aliens believe Tanya has super strength and agility, and she wants to maintain that belief for as long as she can. Chocolate and imported cheeses are her kryptonite.
Her latest novel is A Selfish Moment.
Jasmine Angell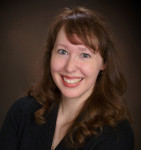 Jasmine is the author of the YA fantasy Psyne series.  The novels are about modern mermaids and they are a bit sci-fi, a bit mystery and a whole lotta magic.  She started blogging after her first novel, Luminous, was published last year and has really enjoyed meeting other authors, readers, and bloggers in the cyber community.  She's very excited about the recent publication of the second book in the series entitled, Prism, and it's now available as an eBook on Amazon.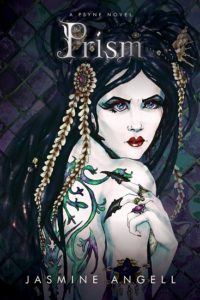 With summer here, she's spending most of her time with her mermaid characters as she finishes writing the third novel, Radiant.  She juggles her writing with a rambunctious family life and in her free time she enjoys making elaborate costumes and cakes, planning her next Victorian tea party and of course, reading.
You can connect with Jasmine on her blog, website, Goodreads, or contact her via email.
Michael Ranson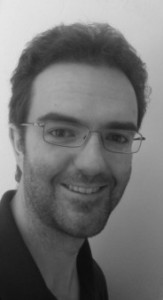 Michael Ranson has been described as witty, compelling and informative. When asked to describe himself he usually dodges the question and tells a story, instead. He is, after all, a fiction writer and it can be a hard habit to break!
What is true is that he wields the red pens and brews the strong tea that fuels his new website, Ranson writes, where he indulges in his life-long love of word craft. He has a lot to say about how to get published and plans to follow his own advice later this year with the release of his first fantasy novel. In the meantime he writes reviews, publishing editorials and shares his views on everything from natural history to space travel.
In addition to his blog, you can connect with Michael on Twitter, Facebook, and Google Plus.