In an ongoing effort to help promote authors, I've decided to try out doing author interviews. My very first guest is a writer of horror short fiction–the delightful and intriguing Angeline Trevena. Welcome, Angeline!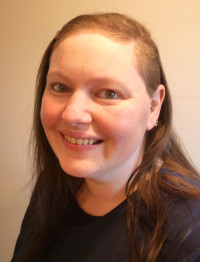 Tell us a little about yourself. Any interesting talents, hobbies, or wonderful quirks that are uniquely you?
I am probably the least likely horror writer you'll ever meet. I'm terrified of the dark. If I ever need to get up in the night, I do so with my heart racing. I avoid looking at the dark mirror, avoid peering into the darkest corners of the room, jump into bed in case there's something hiding underneath it. One evening, while writing a short story, there was a thunderstorm, and I managed to seriously creep myself out!