Last month Celine Jeanjean over at Down the Rabbit Hole tagged me for a photo challenge where you're supposed to take pictures every hour of a normal day in your life. Kind of a cool concept, yet terribly flawed as far as I'm concerned, because I'm pretty sure no one's going to want to see pictures of my laptop for hours on end. Nor do I want to share visual evidence of me wearing my usual House Clothes of sweatpants and a baggy shirt up until about 3pm, where I'll finally put on Outside Clothes and go for a walk and pretend I'm not a hermit.
So I thought I'd fill in the boring parts with more interesting photos of when we went to Visby in Gotland this summer. Visby is a beautiful little medieval town, still surrounded by its original stone wall. It has little houses, cobblestone roads, and no traffic is allowed there other than for people to drive to and from their houses or hotels. I loved it immediately. I won't be posting pictures by the hour, though, because honestly I'm too scatterbrained for that.
Anyway, lets get started…
I generally get up in the morning at 6:30. Right now it's still light outside at that hour, but that's rapidly dwindling. I putter around for about a half an hour, visit with the cats and Anders before he heads off to work, and then usually start working by 7:00.
By 8:00, I usually like to make some tea. I found some yummy organic jasmine green tea in Visby that totally rocks my world. I also found some awesome mugs that make me happy just to look at them. An added bonus that they happen to hold twice as much liquid as our standard Ikea mugs.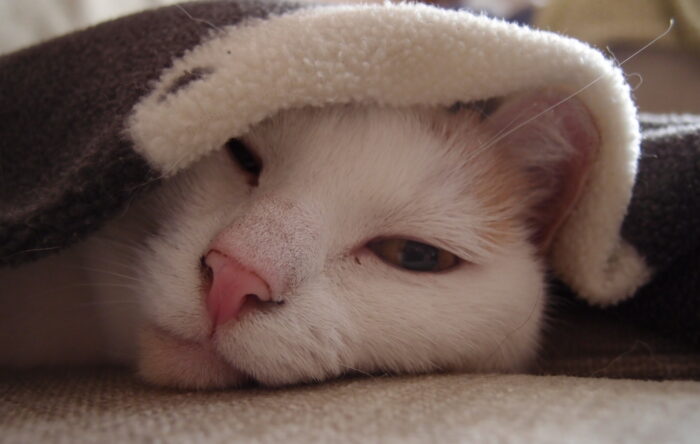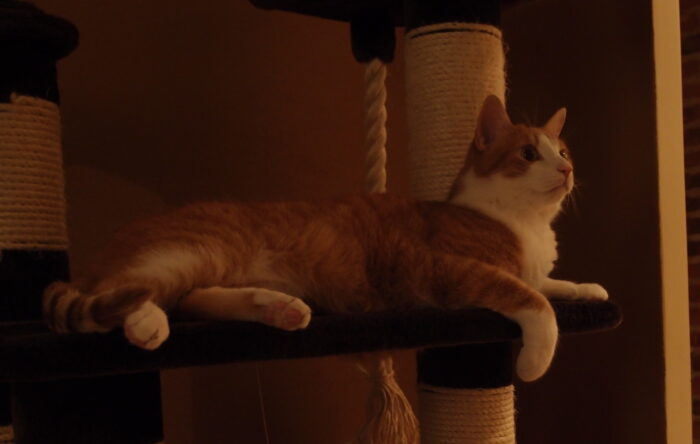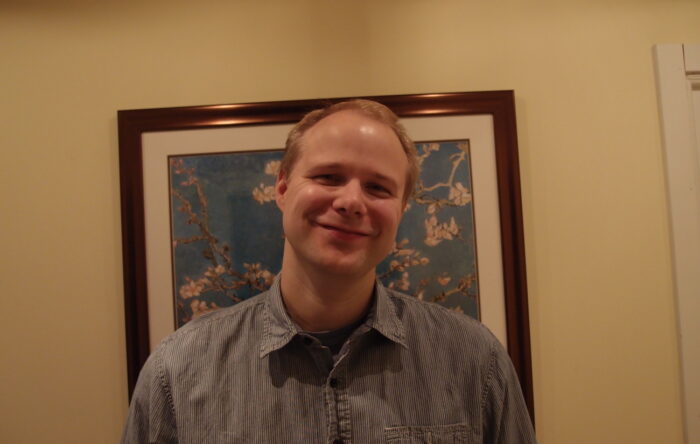 Then it's basically this for the next eight to ten hours:
So, instead of boring staring-at-computer-screen pictures, we'll switch on over to Visby. We arrived just in time for afternoon tea at our hotel. Nothing fancy, but it was nice as it was included in the price of the room, along with breakfast.
Wandering through the town of Visby was a joy. Such a lovely little place. I'm rather partial to quaint little alleyways, and there were quite a few ruins of old catholic churches that were destroyed during the Reformation.
Looking out over the Baltic Sea was also a sight to behold. It's a lot calmer than the Pacific, which, being from California, is what I'm used to seeing when looking out over an expanse of water that stretches to the horizon. It felt kind of surreal. I think I sometimes forget I live in Sweden, as odd as that might sound.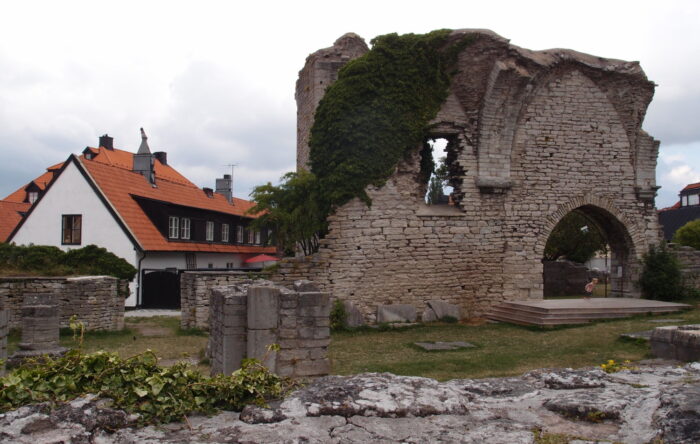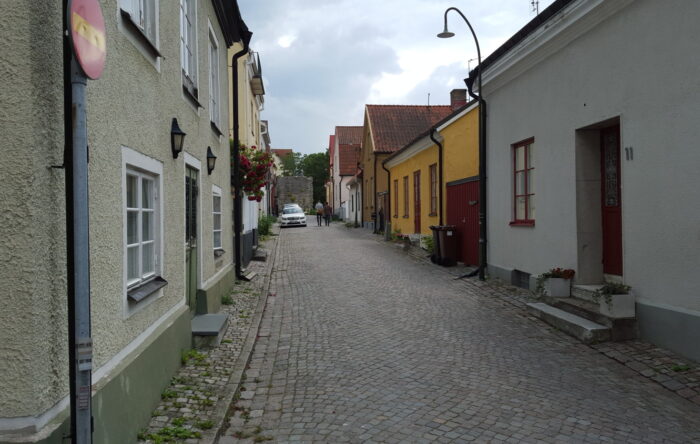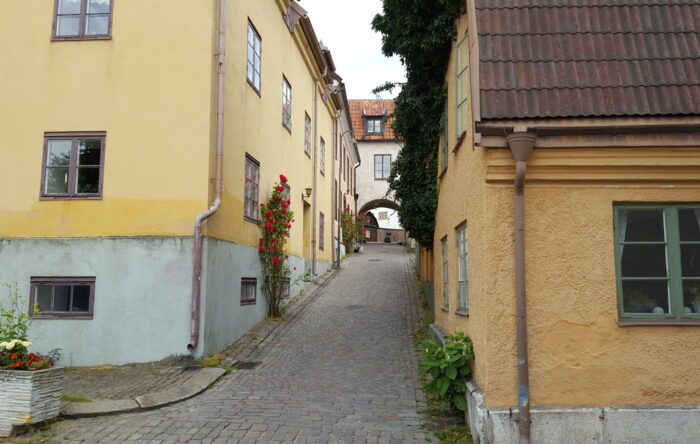 And then there was the adventure of walking from Lummelunda Cave (we didn't go in because it was way too cold) to a neat little restaurant that had an awesome veggie buffet. A taxi guy told us it was a short 5K or so walk along the beach to get there. So we thought, "Cool, adventure!" and made the trek.
Now, I walk 5K all the time. 5K is nothing. I laugh in the face of walking 5K, but this walk felt like some time-warped epic journey where I imagined myself perishing on the rocky beaches of Gotland because I was wearing sandals that started to rub my feet the wrong way and I only brought a 100cl bottle of water. Also, no hat. So I got sunburned and didn't even know it because, while it's really warm standing in the sunlight, the wind in Gotland is really cold. So, overall, the weather felt pleasant, even though I was slowly getting roasted. Hooray for minor dehydration!
Got some nice pictures on the way, though.
The food on the trip was pretty good, too, except for the first place we went to with theoretical "burgers" (more bun than burger, among other failings). For some reason, whenever we travel, seems like the first place we go to has terrible food. So I suppose it's fitting that the best food came towards the end of the trip when we went to this restaurant that was part of a farm. Had the yummiest salad ever.
And that pretty much sums up the trip and brings us back to the regular world. After I'm done writing, I'll usually go out walking or running in the nearby woods. I've shared some pictures from my walks, though I haven't posted pictures of the sheep.
There's a pasture in the middle of the woods, and sometimes there are sheep there. In fact, I was there when the sheep were herded in this summer. I was hunkered down taking pictures of unripe blueberries for my Magical Moments blog post when a herd of sheep stampeded by. They stopped right next to me, and I just crouched there, blinking and feeling stunned that I was suddenly looking at all these sheep in the narrow little road. By the time I found my wits and lifted my camera to take a picture, they were getting herded into the pasture. And they're still there, which makes me happy.
And that wraps up this photo challenge. I hope you enjoyed the little glimpses of my life and of Sweden. I'm going to tag some folks for the photo challenge, though there's no obligation to take part if you don't want to. Alternatively, if I haven't tagged you and you'd like to take part, then please do!
My tagees:
Hilary Melton-Butcher at Positive Letters… inspirational stories…
Susan Scott at Garden of Eden Blog
Samantha Mozart at The Scheherazade Chronicles
Natasha Duncan-Drake at Tasha's Thinkings
Sophie Duncan at Sophie's Thoughts and Fumbles