Release Day Party for A Shadowed Spirit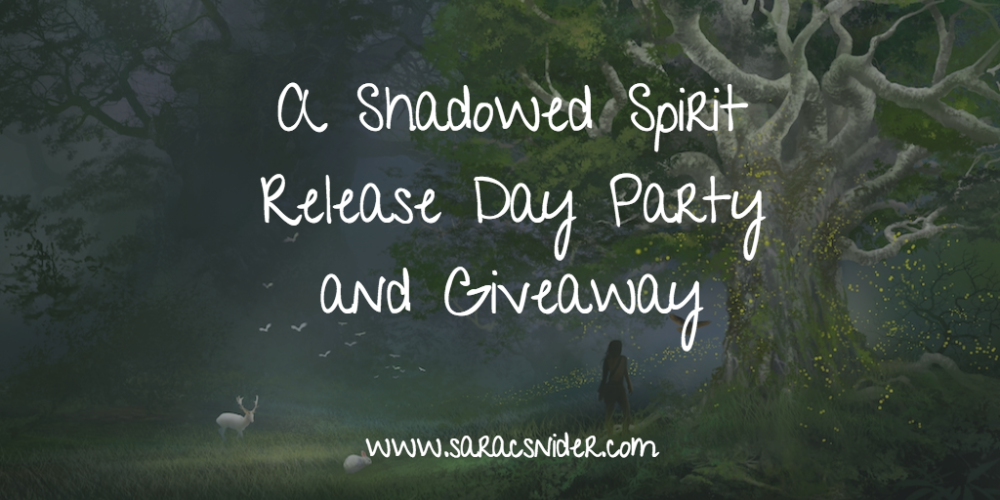 Well, today is the day: A Shadowed Spirit is finally released! Hooray! Normally this is where I'd go on about all my neurotic and conflicting emotions, but I think I'll spare you this time. Today is a happy day, so let's get on to the good stuff, eh?
I didn't do much of a launch for The Thirteenth Tower, but for this book I wanted to make a little bit of noise. Have a little bit of a party. So, I'm going to be doing a giveaway here on the blog. I've never done a giveaway like this before, so it's pretty exciting for me. Plus, I have some really great swag that I can't wait to share with you. I also just really like that word. Swag. It makes me think of '70s-style shag carpets and dogs, but I digress.
The most perfect gift ever
OK, I'm going to start with the best of the gifts I'll be giving away. Because I'm too excited about it, and if I were talking, I'D BE TALKING REALLY LOUD AND NOT USING MY INDOOR VOICE. I'm that excited.
Check this out, it's a Tree of Life pendant made by my amazing cousin Kay at Sonora Kay Creations. Seriously. Behold: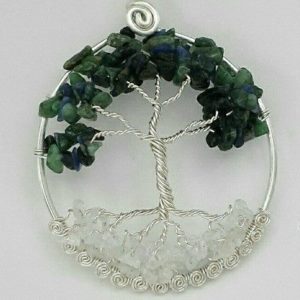 Not only is the design of the silver tree with its dark green leaves significant to the story, the fact that it's also made by a family member of mine makes it all the more special. I'm actually getting all teary-eyed thinking about it. This is a very special pendant, and I almost don't want to give it away. But I think not doing it would be a real shame, because beauty like this should be shared with the world.
But… since it's so special, I'm not going to give it away to just anyone. Instead, this particular gift will only go to one of my subscribers. Consider it my way of saying "thank you" for being part of my online family. Kay makes these pendants custom to order, though, so even if you don't win, you can still get a lovely tree pendant of your own–and of your own design–if you'd like to have one. I definitely recommend visiting her shop to see her selection.
For the other gifts I'll be giving away two signed paperback copies of A Shadowed Spirit and a 25$ Amazon gift card. These will be available to anyone who enters regardless of subscription status. Pretty cool, right?
Lots of different ways to enter
This is a Rafflecopter giveaway, which gives you the opportunity to gain a number of entries in a variety of different ways (check out the giveaway below for the full list of options). For this giveaway, the biggest option is to become a subscriber, which gives you five points, and which also puts you in the running for the beautiful pendant. The more points you have, theoretically the better chances you have of winning. But it is random, so really it's anyone's game. If you are already a subscriber, you can still enter this way. You'll just confirm that you're a subscriber and be good to go. So I recommend you do that. It's an easy entry that snags you five points right off the bat.
Now, the technical bits:
This giveaway will end on May 31st. Winners will be chosen at random and notified by email. Notified winners will need to respond within 72 hours to claim their prize or a new winner will be chosen. Winners will be announced publicly once all have been confirmed.
I think that's everything. If you have any questions, feel free to ask it the comments section below, or by sending me an email. Please share this with your friends. Not only will that gain you some points, but hopefully it will help make this book release our best one yet.
Oh, and if you haven't already, be sure to grab a copy of the ebook while it's still on sale for $2.99 (will go up to $6.99 on May 24th). Thanks for reading, for being part of the blog, and for all your support. You guys rock. 🙂
---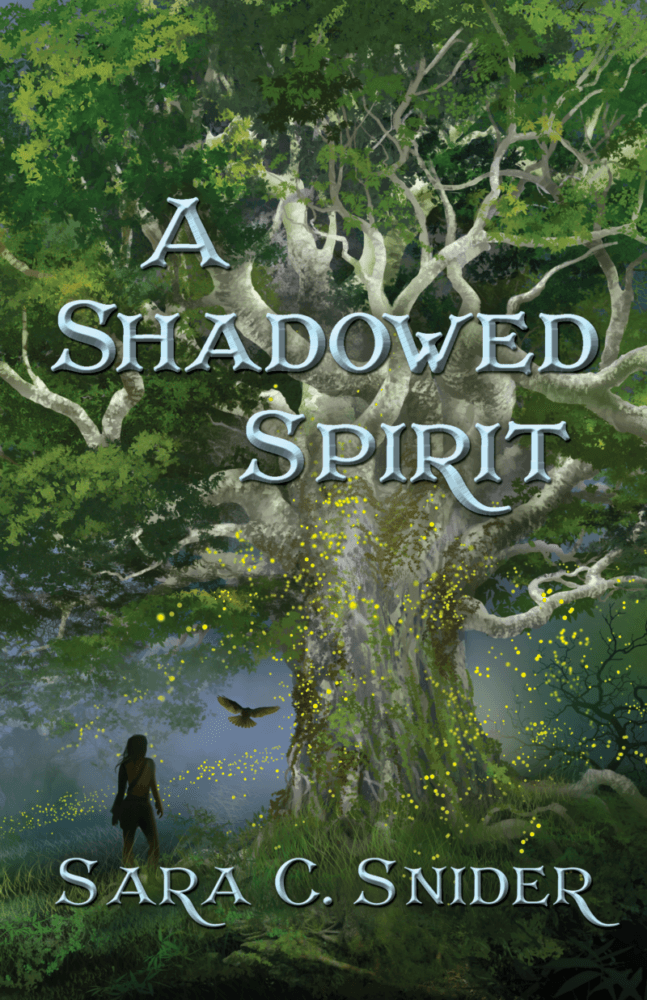 She used to be called Emelyn. She used to be nobody. Now she is Siyan—a creature of magic known as an And'estar. But Siyan doesn't understand what that means, just as she can't control the power that has woken within her.
Addigan worked her entire life to master the Art of magic and become a respected Magister, only to fail her final test. Scarred and desperate to prove her worth, Addigan pursues rumors of trees of power and a mysterious people called And'estar.
When Siyan heads into the dense and dangerous forest searching for answers, she doesn't realize Addigan is coming for her. In this twisting chase of hunter against hunted, Addigan must choose how far she is willing to go to prove herself. And Siyan must let go of everything she knows—and everything she loves—if she is to gain control over her power. Even if it kills her.
In a journey that follows the intertwined lives of two women, A Shadowed Spirit is a mystical tale that redefines the boundaries between life and death, dreams and reality, and what one is willing to sacrifice to achieve the happiness she seeks.
---
Available at: Amazon Apple Google Play Kobo Barnes & Noble